Face Recognition technology is a real must-have for a modern video surveillance system. It has become the basis of several functions that directly affect the financial performance of the business.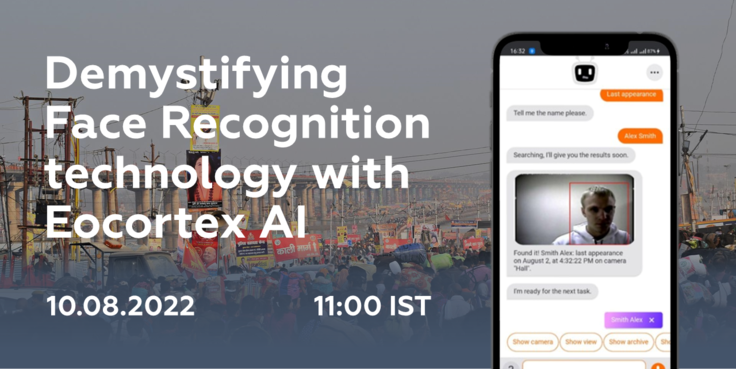 The Face Recognition module helps:
organize two-factor access to the territory (by card and face if there is an integration with ACS);
recognize shoplifters, wanted people, criminals;
determine the target audience by gender and age;
count unique visitors excluding employees;
recognize people even in medical masks
and this is far from all the solutions that are available to users of video analytics based on face recognition technology.
When implementing such solutions, you need to take into account many technical nuances, which we will discuss in detail at the large webinar for the Indian market "Demystifying Face Recognition technology with Eocortex AI".
Participants of the event will receive special offers and the opportunity to take part in the prize draw and obtain professional software for cameras with more than 20 video analysis modules, including Face Recognition one, free of charge!
The event will take place on Wednesday, August 10 at 11:00 IST (5:30 UTC)
Participation in the webinar is free. Pre-registration is required via the link.