On September 6, Eocortex will hold a webinar called Capabilities of 3D Counting in Various Industries.
People counting is used in various industries and spheres of business. For example, with the help of the precise visitor counting you will be able to make sure that there are no employees and visitors in the premises before its closing or before an evacuation.
You will be able to learn the total number of visitors of an airport, office center, restaurant, store and other places per day, month, or year, in order to attract advertising providers or lessees.
The detailed statistics of visits will show you the time and day of the week when the place gets the biggest number of visitors, will allow you to precisely calculate the conversion from visitor to customer. Also, this data can help to determine the number of employees required and their work schedule.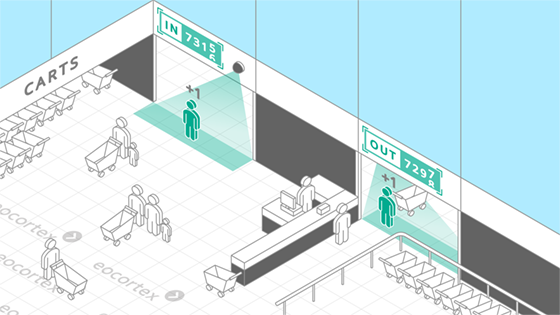 Eocortex, the software developing company, will inform you of its innovative solution – 3D People Counting. We will tell you about the capabilities and applications of the system.
The innovative solution based on the camera with a special sensor allows solving various tasks related to people counting in different business areas with the precision of 98.6%.
The seminar will be held on the 6th of September (Thursday), at 12:00 UTC time.
To participate, please follow the link and register.