Starting from January 2020, Eocortex slightly changes its price policy. At the same time, those who are not ready for this change get an opportunity to enhance their video surveillance system.
Due to the change of the business environment on the world's software market, Eocortex changes its price policy starting from January 1, 2020.
The price of Eocortex Ultra, whose number of features makes it unparalleled on the video surveillance market, is going to increase. When calculating your projects, please bear in mind that the current price of Eocortex Ultra will remain valid until December 31, 2019 inclusive.
Due to the upcoming changes, Eocortex announces a special promotional offer for partners, making 6 Eocortex intelligent video analysis modules more accessible, and the upgrade to a more efficient version of the software extremely budget-friendly. The discount for purchasing particular modules will depend on the license and will be up to 85% of the full price of the module.
The participation in the promotion implies upgrading a license. Thus, before December 31, you can upgrade from ML or LS to ST with the special price. The unique opportunity to upgrade from ST to ULTRA is available just till the end of 2019.
Exclusively when upgrading a license, the Audio Stream Processing and PTZ Camera Control modules will be included into any Eocortex license for free.
Until December 31, 2019 the discounts ranging from 34% to 85% are applicable to Fisheye Dewarping, Personnel Monitoring, People Counting in Queue, Crowd Monitoring, Hard Hats Detection, Shelf Fullness Check and Heat Map modules.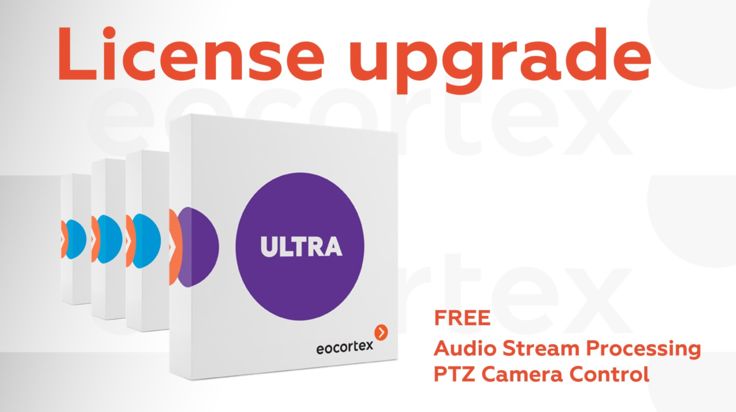 The details of the promotion and the planned price policy modifications can be obtained from your personal manager or Eocortex sales department using the following contact information: +7 (342) 215 09 95, +7 (965) 579 44 48 WhatsApp, sales@eocortex.com.