Eocortex announces the new 2.5 version of its IP camera software and introduces its main features to the users.
Starting with Eocortex 2.5, the users will have access to the new version of the People Counting in Queue module. The module is designed to determine the quantity of people standing in line and is used primarily in the CCTV systems of the retail outlets.
The main advantages of the updated People Counting in Queue module are as follows:
operation within the wide range of conditions: for the new version, the camera installation angle must be from 40 to 70 degrees to the vertical, whereas the old version had more strict requirements – the camera had to be installed pointing exactly down;
high detection and calculation precision – up to 90%;
easy setup: for basic settings, it is just required to indicate the zone where the counting will take place.
The People Counting in Queue module promptly notifies the CCTV system user that there are too many people waiting in the queue (their number has exceeded the preset limit). Upon obtaining this information, the employees of the shop will be able to open more cash desks and thus reduce the waiting time of the customers. Using the statistics collected by the module during various time periods (day, week, month), it is possible to adjust the work schedule of the cash desks. As a result, the adequate processing of the module's data will help to increase customer loyalty and reduce the costs of the store.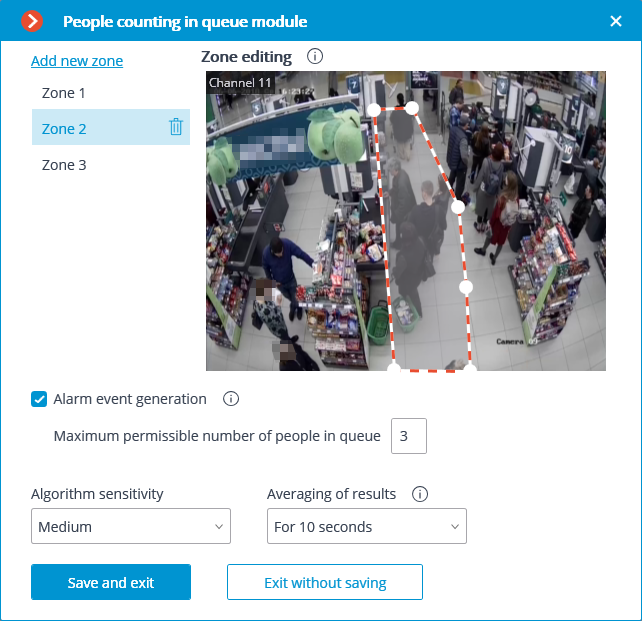 The renewed People Counting in Queue module will be available for the users of Eocortex version 2.5 which will be released in December 2018.