The project is being developed by the security agency Storm Protection. The partnership agreement with the company was concluded in May 2021.
In Singapore, the security agency Storm Protection is building a large command center based on Eocortex video management software. The company is implementing the project under a partnership agreement with the vendor signed in May 2021. At the first stage, Storm Protection purchased 50 Eocortex ULTRA licenses. After the official launch of the command center, the number of licenses is planned to be increased to 1000. The financial capacity of the project is 250 thousand dollars.
"Storm Protection will be implementing Eocortex video analytics as a part of its security services solutions. This is in line with the Singapore Government's roadmap to transform the security industry through the inclusion of technology and innovation. The implementation of Eocortex video analysis modules for our clients will reduce the reliance on manpower and will save costs, which will benefit all parties", said Tiernan Fernando, Managing Director of Storm Protection Pte Ltd.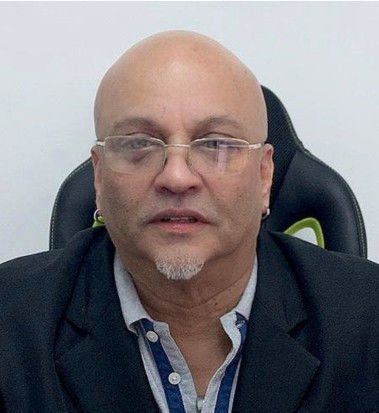 Information provided by the Eocortex-based video surveillance systems will be transferred to the command center of Storm Protection. This will permit to monitor the situation on all the guarded facilities from the single location. According to the company representatives, video analytics will allow agency employees to respond to alarms more efficiently. The experts emphasize the possibility to automatically receive notifications and alarms in such popular messaging applications as Viber, Facebook Messenger, and Telegram.
"The Eocortex team are extremely helpful and approachable with all our questions, and provide Storm Protection with excellent support. The Eocortex video analytics software is state of the art and is easily implementable due to its exhaustive list of compatible CCTV cameras/NVRs along with server failover capabilities. Storm Protection is proud to be a partner of Eocortex", Tiernan Fernando pointed out.
Storm Protection is accredited by the Police Licensing and Regulatory Department (PLRD) and offers comprehensive security services. The company has at its disposal a round-the-clock monitoring center for remote monitoring of facilities and personnel who work directly at the customers' sites.
"Eocortex is one of the first video surveillance software vendors whose solutions are used as a part of the state program for digitalization of the security business sector in Singapore. The potential scope of work is huge: together with Storm Protection, we will be able to implement intelligent video surveillance systems, optimize business processes and connect more than 200 companies to the monitoring center", said Pavel Okhotnikov, Eocortex International Sales Director.
According to the expert, Singapore is an important IT hub for the countries of the Pacific Basin, which sets trends in the video surveillance industry throughout Asia.