The new version of Eocortex, 3.3, allows to connect a separate video analytics server to the video surveillance system. Its main task is the intelligent processing of video streams coming from the main servers of the system.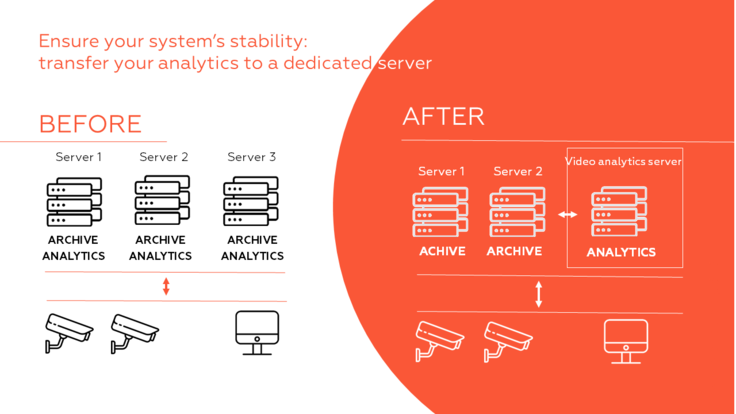 The main servers of such a system are used for recording video streams to the archive, and the intelligent analysis features are processed by the video analytics server.

The use of the dedicated video analytics server makes the system's operation more stable and reliable without increasing the overall computing load and prevents possible loss of archive due to the system overload caused by the use of video analytics.

Almost all of the Eocortex video analysis modules can be processed by the dedicated video analysis server except Suspect Search, Loud Sound Detection and Fisheye Dewarping.

A special license is required for setting up the video analytics server.