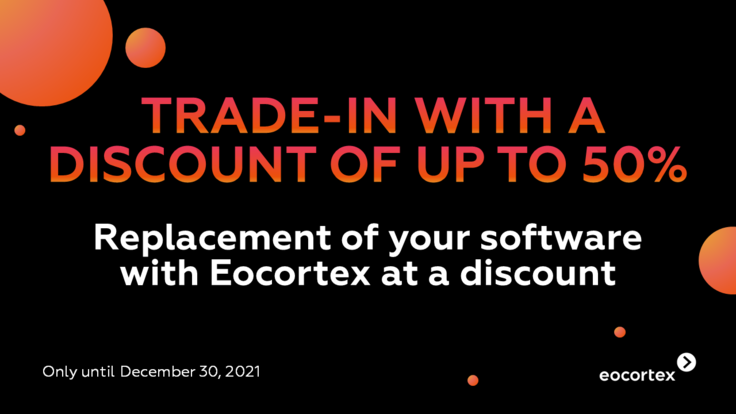 Are you not satisfied with the software in the existing video surveillance system?
Replace old VMS with Eocortex on special terms!
For details, contact the Eocortex account manager.
*The offer is valid until December 30, 2021 only.
*The promotions may be stopped early by the unilateral decision of the organizer.