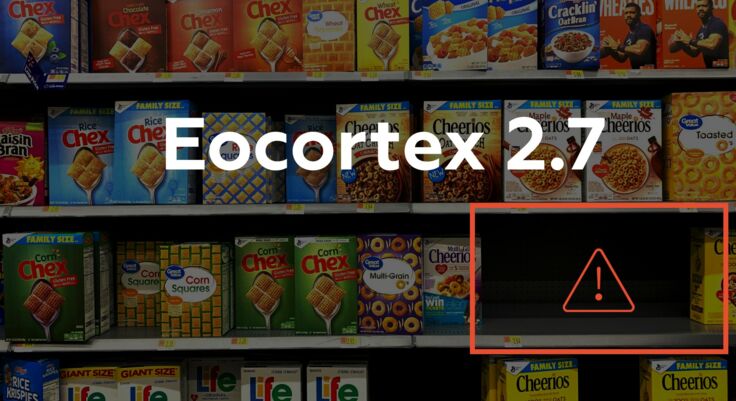 On Tuesday, July 9, Eocortex will hold an open presentation of the major update in the course of which 6 novelties of version 2.7 aimed at solving new business tasks related to making profit will be showcased.
Version 2.7 will be officially released on July 8, 2019. Eocortex 2.7 differs from the previous versions by the enhancements of the License Plate Recognition module and the web client multigrid, system monitoring and Client process optimization, and the introduction of a unique module for the retail. The centerpiece of Eocortex 2.7 is, deservedly, the Shelf Fulness Check module, a high-end tool available before only to several large stores for testing and in the special versions of the Eocortex software.
The module is the software whose interface allows users to make such settings as the specification of shelf boundaries and even limits of separate zones of a shelf to be controlled, critical shelf fulness threshold, triggering threshold – shelf fulness percentage, etc.