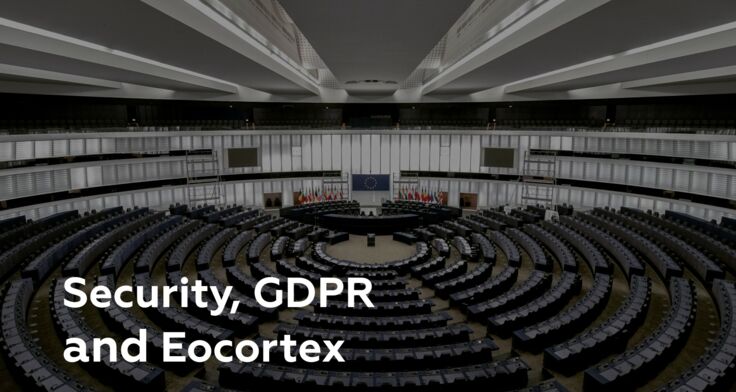 In 2016, the European Parliament, the Council of the European Union and the European Commission enhanced and normalized the protection of personal data of all citizens of the European Union. The document known as the General Data Protection Regulation (GDPR) also covers the export of data from the EU.
The GDPR aims to grant the citizens the right to control their own personal data and to simplify the regulatory environment for the international economic relations by normalizing the regulations on the EU soil. Does this affect Eocortex?
Our head office gets a lot of similar questions regarding the correspondence of our software with the GDPR. It is important to understand that the software itself cannot correspond or not correspond with the Regulation – the GDPR deals with its operation only, namely, the appropriate settings of Eocortex and the ways of using the data obtained. You will be able to hear the answers to these questions once more in the course of our special webinar.
The big webinar entitled "Security, law and GDPR" will be held on September 24, at 8:00 UTC. The speakers of Eocortex will tell you how safe our software is in respect with the GDPR and what updates the Eocortex security system will undergo in the nearest future, what risks our partners face, and how many frames from the end user's cameras are stored on the Eocortex servers abroad.
It is worth mentioning that in addition to the answers to the most frequently asked questions we will also respond to the inquiries made by the participants online. To get an opportunity to ask your own question, please
register using the following form.
The webinar is intended for the professionals of the European video surveillance industry.