Eocortex is getting ready with 2.3. version release. Ten new functions are successfully implemented in the software providing increased reliability, simplified interface along with a number of features that contribute to the effectiveness of the system.
One of the key latest developments is the long-awaited, affordable and accurate Face Recognition module.
Functions of the new Face Recognition module:
realtime automatic identification of a person;
one database for one system, even with Multiserver architecture;
automatic access control;
able to build different reports (by groups / time / cameras / name).
Advantages of Face Recognition Basic:
1. Convenient realtime Interface. The information about a recognized person is shown in the grid cell of the camera's stream.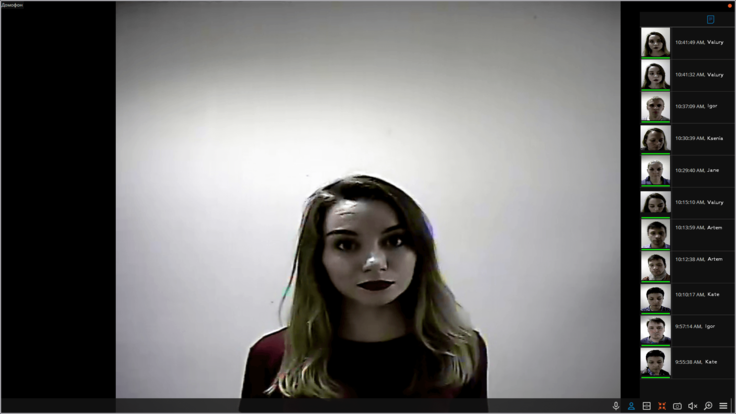 2. Simple menu for adding new people (faces) to the database and editing the information about existing database records. You can set the group and access privileges/restrictions.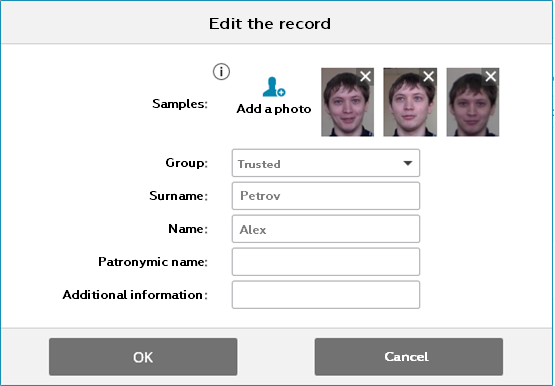 3. The reports can be built according to the time, cameras, groups, and names. The report is interactive, e.g. click on the event/recognized face, and the system will show the same in the archive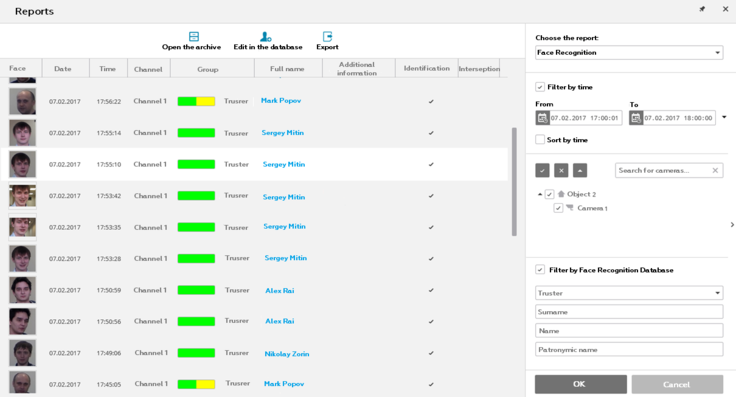 4. Accuracy is 96%;
5. The licensing includes:
a license for the camera (e.g. 3 cameras = 3 licenses);
a license for the database.
The maximum price for 1 camera is $300. The minimum database is for 10 people, unlimited expansion.
To get more information about the Face Recognition Basic, ask your personal manager at Eocortex