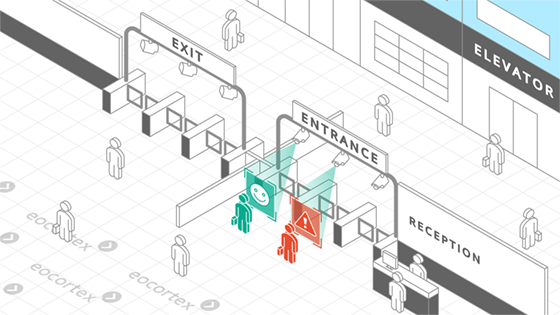 On October 10 Eocortex will hold a webinar entitled "What you should know about Face recognition".
Eocortex, a developer of professional IP video surveillance system software, invites you to participate in the webinar dealing with Face recognition. This webinar will be useful for everyone who deals with this module any brand.
In the course of the webinar, the speaker of Eocortex will review all the aspects of the equipment selection, installation, setup, and usage of face recognition systems.
The program of the webinar:
What equipment is needed to create video systems for face recognition.
How to choose recognition system software. What to focus on.
What is the difference beetween Face recognition and Face detection modules.
What possibilities are there for the user when employing professional software solutions.
How and for what tasks face recognition can be used.
Also, we will demonstrate Face detection interface.
The webinar will be held on the10th of October (Wednesday), at 11:00 a.m UTC time.
The participation is free of charge. To participate, please follow the link and register.
We will be happy to see you!